Executive Program in Business Analytics
Saturday 5 hrs
Sunday 5 hrs
Key Features of the Program
100% Instructor Led Training
6 months weekend classes
Only program that covers data engineering and comprehenshive ML project
State -of-the Art Lab facility
Proven track records in running high end / niche and specialized bootcamps in AI / Deep Learning / Analytics
Why you should choose a traditional classroom based training over an online course
A recent research conducted by Dept. of Higher Education, Colorado State University revealed that learning experiences significantly improves in classroom training method, especially for science and technology related subjects. Besides, classroom sessions are best suited for networking and interactions with the instructors.
At the completion of this course you will be able to
Understand popular statistical and data mining tools such as Multiple Regression, Logistic Regression, Classification and Forecasting and where they can be applied.Be very comfortable with R and Python for Data Analytics Purposes. Work with, Understand and Explore real-life data to get a sense of which tools and techniques can be applied.Evaluate various models with a strong understanding of each model's strengths and weaknesses Build, deploy and manage a complex machine learning model into production
Structure of the program Wt.
R and Python Programming Knowledge32%
Machine Learning26%
Applied Statistics20%
Case Studies12%
Data Engineering (i.e. ETL and Deployment)6%
Data Visualization4%
100%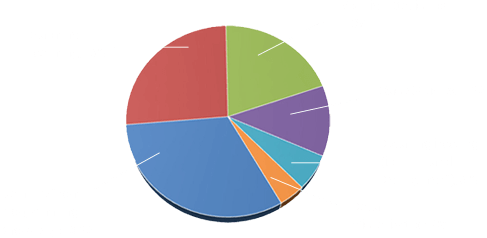 Batch Starts from 21st Jully 2018